While Pirelli is known as a premium and high-performance tire attested by its century-strong industry reputation, younger brands such as Hankook do their way to beat the pioneers with packages of comfort, technology, and longer tread life warranties.
Tire Comparo Time: Pirelli vs. Hankook Tires
If a person asks you if you have 'wheels', you would automatically assume that the question equates to having a 'car'. The wheels, or tires, have created this strong connection with automobiles as one wouldn't possibly work without them. 
However, taking a closer look at its value in a vehicle, it's not just about making a vehicle roll down the road. Tires also play a vital role on the full riding performance, speed, and even the driver and passengers' safety. 
Today, we look at two of the world's renowned tire brands, Italian rep Pirelli and South Korean stand-in Hankook, and determine the aspects where they would fit best.
Tire Comparison Between Pirelli and Hankook
Tire Types: Summer, Winter, All-Season

Tire Types: Summer, Winter, All-Season

Tire Size Range : R13 up to R24

Tire Size Range : R15 to R22

Tread Wear Mileage Warranty: 35,000 to 90,000 miles 

Tread Wear Mileage Warranty: 30,000 to 100,000

Vehicles Supported: Bikes, Motorcycles, Passenger Cars, SUVs, Saloons, Sports Cars, Vans

Vehicles Supported: Passenger Cars, SUVs, Vans, Commercial Vehicles, Electric Vehicles 

Pros:

Strong industry reputation, best for high-speed and performance cars, excellent tread life warranty, cutting-edge technology, fuel-efficient, environment-friendly

Pros: 

Tested durable, affordable compared to leading brands, product availability for extensive vehicle types, longer tread life mileage warranty offers

Cons: 

Limited options especially for trucks, steep and high price tag

Cons:

No fuel economy focus, standard performance on wet tractions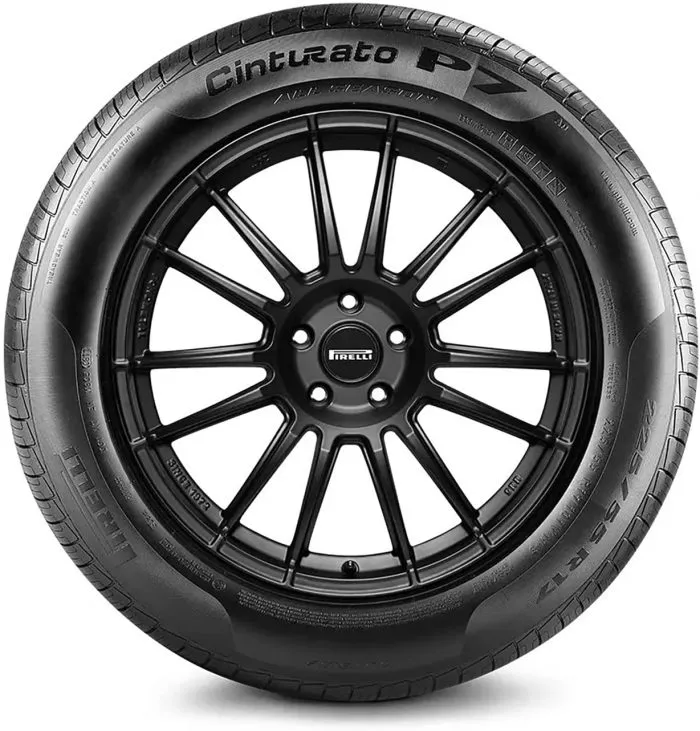 One of Italy's renowned brands in the automotive scene is Pirelli. Established in the City of Milan in 1872, the Pirelli nameplate has obviously created a strong testament of history and prestige, making it one of the top tire manufacturers in the world. 
Most of Pirelli's product line up are built with particular tread patterns to ensure its grip and suitability in all types of road and weather conditions. It is primarily ready for speed and performance, but it is also capable of producing tires for all-terrain and even winter. 
Tried, Tested and Trusted
Due to its trusted quality and popularity, Pirelli has been tapped as the official suppliers of high-performance tires for both luxury and motorsport car manufacturers such as Porsche, BMW, Audi, Maserati, and Lamborghini. 
If you're not yet convinced by these brands, even the world's highest class of international racing, Formula 1 has attested to Pirelli's products – evident on their exclusive supplier agreement that has already existed for over a decade to date. 
Apart from racecars, Pirelli also makes tires for SUVs, light trucks, cars, motorcycles, and even bicycles. Although, it may not be the first option that comes to mind if you're talking about a daily drive. 
Tire Technology
Pirelli's years of experience comes with the continuous development of its tire technology. For safety, the brand launched the Seal Inside Technology which prioritizes driving safety even in an instance where the tire is punctured. Yes, that's possible. 
To avoid distractions and keep your drive quiet even at full speed, Pirelli also unveiled the Sound Cancelling System to absorb the noise caused by the tire-to-ground friction and additional acceleration comfort. 
Pirelli's Notable Nameplates
Crafted to conquer tough weather conditions such as winter, the name that frequently appears on lists is Pirelli Winter Sottozero 3. Moreover, if you need a quiet, high-performance summer tire with excellent dry handling, then the Pirelli P Zero might be the right wheel for you. 
Boasting a tread life guarantee of 70,000 miles, plus an environmental-friendly design, the Pirelli Cinturato P7 All Season Plus also proves that it is worthy of its name. It is engineered for a wide range of weather conditions, making it a perfect choice for travelling in all seasons.
Of course, one of Pirelli's most popular models now is the Scorpion Verde All Season Plus. It's the brand's all-season touring tyre with improved fuel efficiency and exceptional wet and dry handling.
Pirelli's P4 Four Seasons Plus offers one of the industry's longest tread wear warranties (90,000 miles), but the rest of the company's tread wear warranties are substandard. 
Given the company's focus on high-performance tyres, this is not surprising.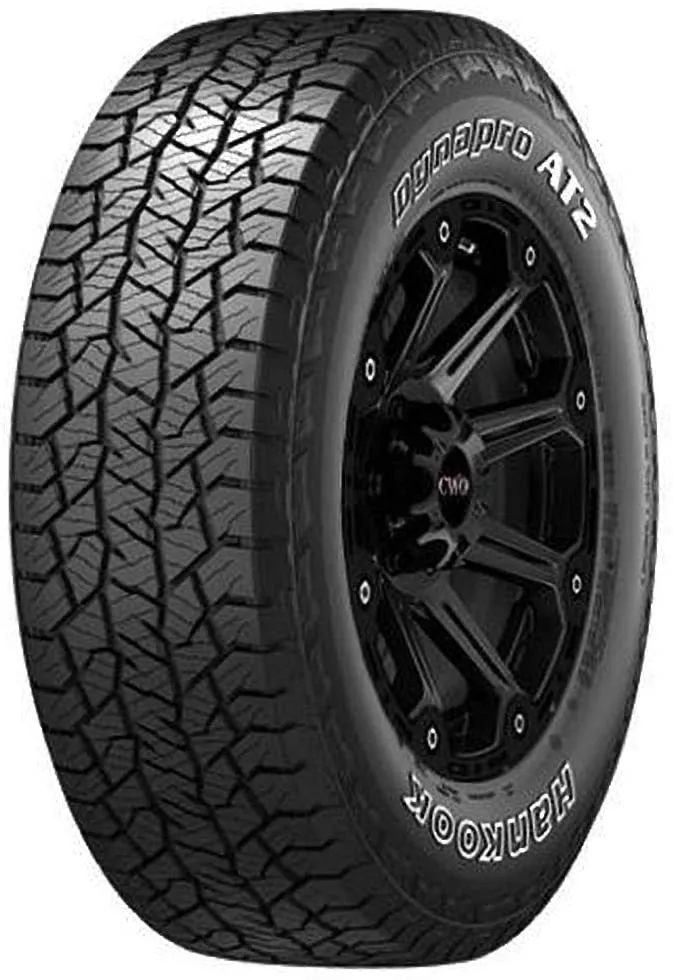 On the other hand, just as rich as the European brands, the Asian market unstoppably shows off not just reliability on its tires, but also the customers' top consideration, affordability. 
Targetting the sweet spot between quality and quantity, Asian tire brands are becoming more aggressive in the automotive landscape. And mind you, the story is no longer about Japan alone. 
Say hello, or should we say, 'Annyeong', to one of South Korea's best, Hankook Tires.
Established in 1941, Hankook is considered as one of the youngest tire brands in the industry. Despite the shorter reigning time versus its century-old competitors, Hankook has already proved the durability of its product fortified by excellent tread life warranties.
Hankook tires have particular designs and innovative rubber compounds that are tailored to the functions for which they are built. Summer tires and truck tires are available in a wide range of sizes and shapes, each with its own function.
Tried, Tested, and Trusted
Testifying its credibility and guts to show off to the industry's biggest contenders like Pirelli, Hankook sealed the deal as the official tire supplier of Formula 1 W Series last 2019 until the present. 
Tire Technology
In terms of advancements, every Hankook tire comes loaded with modern features such as the patented Kontrol tech which ensures an ultra smooth and comfortable ride.  
Hankook makes a variety of high-quality passenger tire models – some of which come with a life warranty of 60,000 miles or more. It is also a popular OE tire choice for most Korean vehicles, as well as the Porsche Macan and a variety of Mercedes Benz, Mini Cooper, and BMW models. 
Hankook's Notable Nameplates
Highlighting Hankook's best-selling products are Dynapro, Kinergy, and Ventus. 
Hankook Dynapro ATM RF10 is an all-terrain tire equipped with stone ejectors, a wraparound thread, and wave sipes that make you rule the most rugged of journeys. It comes with a 50,000-mile tread warranty. 
When it comes to affordability, the Hankook Kinergy PT H737 arises on the list with its all-season touring capability and up to 90,000 miles life guarantee. 
Another budget-friendly all-season performance tire that boasts great rolling resistance and better tread life of 45,000 miles compared to the other products in its class is the Hankook Ventus V2 Concept 2 H457. 
Verdict
Pirelli and Hankook are undeniably two of the best brands that the tire industry has to offer. Both also cater products for all-season, summer, and winter demands. 
The performance and technology of a Pirelli can be a useful booster for high-performance cars suitable for tracks. Its price is relatively higher as it provides more exceptional grip, but also requires more frequent tire change. 
Hankook may be a fresher name compared to the 150-year-strong Pirelli but with its affordability, longer warranty, and variety of options, Hankook can get the daily driver in you definitely hooked. 
Frequently Asked Questions (FAQ)
How long do Hankook tires last?
Hankook tires are designed for long-lasting performance. How long they last depend on a number of factors, including driving habits and conditions, vehicle type, and more. In general, Hankook tires can last anywhere from 30,000 to 50,000 miles. With proper care and maintenance, you can help extend the life of your Hankook tires.
Is Hankook Tire a Chinese company?
Hankook Tire is a South Korean company. It is one of the largest tire manufacturers in the world and has been in business since 1941. The company has factories in South Korea, China, Hungary, and the United States. Hankook Tire is not a Chinese company.
Who are Pirelli tires made by?
Pirelli tires are made by the Pirelli Group, a leading tire manufacturer based in Italy. The company has been making tires since 1872 and is one of the most trusted brands in the industry. Pirelli tires are known for their high quality and performance, and are used by some of the world's top racing teams.
Is Hankook an American-made tire?
Although Hankook is a Korean company, it has a strong presence in the United States. In fact, Hankook is the seventh largest tire company in the world and the second largest in Asia.
Hankook produces a wide range of tires for passenger cars, SUVs, and light trucks. The company also manufactures tires for commercial vehicles and buses. Hankook has eight manufacturing plants in Korea, China, Hungary, and Indonesia.
The company's North American headquarters is located in Wayne, New Jersey. Hankook also has two research and development facilities in the United States: one in Akron, Ohio, and the other in Clarksville, Tennessee.
Hankook's products are sold in more than 180 countries worldwide. In the United States, the company's products are available at major retailers like Walmart, Discount Tire, and Sam's Club.
So although Hankook is not an American company, it does have a strong presence in the United States.