Goodyear has been a trusted manufacturer of tires – especially all-terrain variants. Two of its best bets are the Goodyear Wrangler DuraTrac and Goodyear Wrangler TrailRunner. While both are engineered by the same makers, users will notice slight and obvious differences when tested. Find out which of these characteristics will make you get, or drop the other.
Goodyear Wrangler DuraTrac vs. Goodyear Wrangler TrailRunner: Which is the Better Goodyear All-Terrain Tire?
When smartly purchasing smartphones, tablets, or laptops, it is not just the style and aesthetics that you go after in the product.
Since it is a personal gadget, or should we say investment, what matters more is its functionality – how it can help you in terms of connecting with people, running your business, capturing moments, and a bonus, entertainment. You want to have everything covered – because that's the ideal and efficient way to maximize it.
The same applies when buying a set of tires for your vehicles, especially when they are big, and you are demanded to drive them on both busy cities and rugged country roads. It's ideal to choose a set that's suitable for various weather conditions, and for different terrains – even the difficult ones.
And for such requirements, all-terrain tires are the must-haves. In this review, we will take a look at two of the best all-terrain tire choices by Goodyear: the Wrangler DuraTrac and the Wrangler TrailRunner. Check out which of them could be the better, or best Goodyear for you.
TIRE COMPARO TIME:
Goodyear Wrangler DuraTrac vs. Goodyear Wrangler TrailRunner
Goodyear Wrangler DuraTrac

Goodyear Wrangler TrailRunner

Better choice for all-weather conditions

Excellent off-road capabilities

High-quality overall performance

Good performance on highways

Tear and chip resistant compound

Not advisable for off-road

Lower overall performance
Goodyear Wrangler DuraTrac: Fusion of Features, and Function
As one of the best-sellers of world-renowned Goodyear Tire & Rubber Company, the versatile, durable, and dependable all-terrain Goodyear Wrangler DuraTrac tires are carefully designed for both on- and off-road performance with enduring tread wear. Its traits also provide good traction on slick roads, snow, and thin mud.
Goodyear Wrangler DuraTrac Design
Goodyear Wrangler DuraTrac's steep slope center tread blocks offer greater traction and lateral rigidity. As a result, you can drive it with confidence on both dry and wet terrain. Its TractiveGroove Technology also improves traction in deep mud and snow.
Its symmetrical design also has self-cleaning shoulder blocks that help dislodge stones, dirt, and mud for enhanced gripping. Passing across muddy environments won't cause mud accumulation on your wheels.
Two steel belts with nylon strength are embedded within the wheel to boost the tire's performance and toughness – which is also responsible for longer tread life.  For additional protection, Goodyear has integrated a rim guard as well as a rim lock to assist in preventing the wheel from sliding.
Goodyear Wrangler DuraTrac Performance
Before purchasing the Wrangler DuraTrac, it is vital for you to understand that this model is mainly a workhorse.  With a revolutionary rubber formula that can manage everyday heavy loading demands, the DuraTrac is designed for SUVs, trucks, and commercial vehicles which are excellent vehicles for hauling and towing.
The Wrangler DuraTrac tires work admirably on hard surfaces.  Even with slight wetness on the pavements, gripping is adequate. Exceptional corner stability and excellent self-cleaning capabilities are also features of the tread.
The stopping power is also sufficient, so there's no need to worry about driving your car to its maximum capabilities.
Since it's an all-terrain tire,  the Wrangler DuraTrac yet handles decently in mud – showing enough traction.
On wet terrain, the Wrangler DuraTrac works exceptionally well despite having an evidently deep tread pattern and grooves.
Surprisingly, the traction of the Wrangler DuraTrac is also great on either packed or unpacked snow. It can eat through thicker snow due to the huge tread blocks.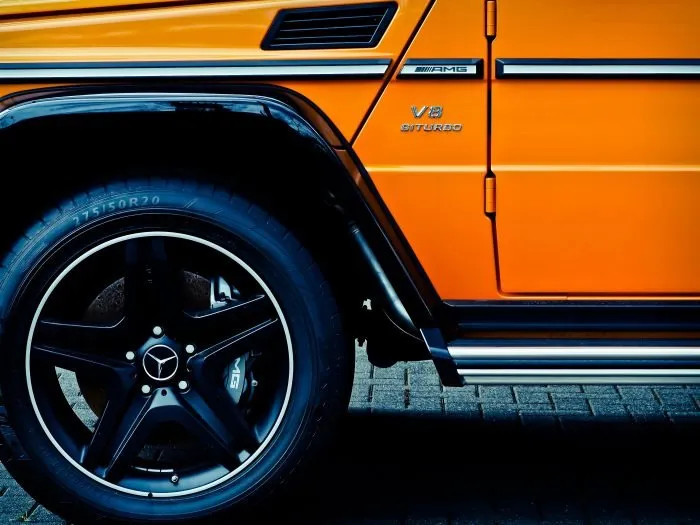 Goodyear Wrangler TrailRunner: Faster, and Furious
The Goodyear Wrangler TrailRunner AT was initially released in 2016 to add to the all-terrain tire line-up. It was engineered to fit in below the top-of-the-line Wrangler Adventure tire, which is known to provide all-around off-road performance, plus the ability to effortlessly shift back to highways.
Goodyear Wrangler TrailRunner Design
In terms of design, the TrailRunner offers the best of both worlds thanks to its fewer gaps between tread blocks and increased siping. These features allow the TrailRunner to run greater on-road and pavement traction than DuraTrac while still being an excellent off-road tire.
When examined closely, Wrangler TrailRunner AT tires has a tread compound that is built to resist tears and chips. This tire model adheres to industry standards and is robust both on and off the road thanks to the five-rib tread design.
Additionally, the TrailRunner's sipes and saw-tooth block edges increase off-road performance and winter gripping. The revised tread pattern encourages even wear, extends tread life, and ensures a quieter drive.
Goodyear Wrangler TrailRunner Performance
The Goodyear TrailRunner can significantly improve traction in the loose dirt because of the saw-tooth edges on the tread connectors. The tire can efficiently churn through mud and loose soil thanks to its shoulder lugs.
In ice or off-road situations, however, there is almost no traction, and the treads can easily become slick. It also has low gripping when it is raining.
Despite making the claim that it can handle any type of road, this tire still doesn't have the superior performance of those winter tires. It makes sense because all-terrain tires are really a supplement to specialized tires and cannot totally replace them when driving in challenging conditions.
While it does an excellent job of conquering smooth pavements (and minor off-road terrain), we believe it to be more of a light-duty version of more robust AT tires because it wasn't actually designed for more frequent, serious off-road driving.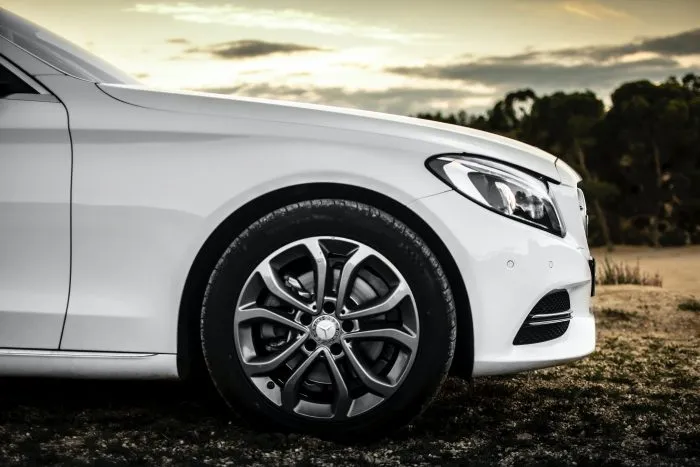 Verdict
Compared to more rough and aggressive all-terrain tires, expect to find more refined street characteristics on the TrailRunner. It will work better for the majority of owners who just sometimes travel off-road.
On the other hand, the Wrangler DuraTrac remains to be truthful to its purpose. It's an all-rounder that's more suitable for any weather conditions. Although the DuraTrac is relatively pricier than the TrailRunner, its features and performance have already justified why. So for this review, it's the Wrangler DuraTrac that's able to keep you – regardless of the road condition – perfectly on track.
Frequently Asked Questions (FAQ)
Are Goodyear Assurance ComforTred touring tires quiet?
Yes, Goodyear Assurance ComforTred touring tires are quiet. They are specifically designed to provide a comfortable, smooth ride. In addition, they feature noise-canceling technology to help reduce road noise. So you can enjoy a peaceful ride, even on long trips.
Goodyear Wrangler TrailRunner is a six-ply tire. This means that it has six layers of material, which makes it a very durable tire. It is also a very popular choice for people who go off-roading, as it can handle a lot of abuse.
If you're looking for a tire that can handle any terrain and weather conditions, then you'll want to check out the Goodyear Wrangler DuraTrac. This all-terrain tire is designed for drivers who need reliable traction in all types of environments, including snow.
So, how many miles can you expect to get out of a set of Goodyear Wrangler DuraTracs? Well, it really depends on a number of factors – everything from how you drive to the terrain you typically encounter. But in general, you can expect these tires to last anywhere from 30,000 to 50,000 miles.