While the Goodyear Assurance ComforTred delivers the function of a touring tire and ensures the driver's comfort satisfaction, the Michelin Primacy MXV4 offers comfort and decent performance in various conditions.  
Which is Better? Goodyear Assurance ComforTred Touring vs. Michelin Primacy MXV4
Whether you're taking the kids to school, going grocery shopping, or hanging out with your friends in the city, having a car with a reliable set of tires can make all errands easier. While some people simply want to get from point A to point B, it is also important to ensure comfort and safety on the road.
Today, we'll look at two of the most popular touring tires on the market: the Goodyear Assurance ComforTred Touring and the Michelin Primacy MXV4.
Tire Comparo
Time: Goodyear Assurance ComfortRed Touring vs. Michelin Primacy MXV4
Goodyear Assurance Comfortred Touring

Excellent traction on wet and dry pavements

Outstanding comfort and convenience

Great cornering stability

Good performance in wet and snowy conditions

Not advisable in snowy conditions
Goodyear Assurance ComforTred Touring: True to Its Name
For passenger car and minivan drivers seeking a genuine touring feel, Goodyear Assurance ComforTred Touring is an option that you couldn't say no to. Apart from being a product of a globally renowned manufacturer, ComforTred Touring tires are designed to be a traveling companion you can rely on with their guaranteed durability and dependable tread life.
Goodyear Assurance ComforTred Touring Design
A cutting-edge additional comfort level in the casing with typically 20% more cushioning than competing products is provided by Goodyear's ComforTred Technology.
Additionally, ComfortEdge sidewalls also strike a balance between comfort and cornering rigidity.
The Assurance ComforTred's twin steel belt reinforcements and internal polyester cord body closely follow the road surface and lessen cabin vibrations from the road.
Broad circumferential grooves in the tread's design of the Assurance ComforTred drain water away from the tire's footprint, preventing hazardous hydroplaning. This enhances traction in slick conditions and provides excellent all-year safety.
Goodyear Assurance ComforTred Touring Performance
In any weather, the Assurance ComforTred is simple to operate. By ensuring constant road connection on pavements, the solid shoulder tread block styling enhances driving controllability and steering responsiveness.
Additionally, the Assurance ComforTred manages well enough in light icy conditions and has excellent wet traction. The tire is stabilized against outside driving forces by the road contact of the shoulder tread blocks. Assurance ComforTred does not disintegrate as a result of the driving force, making the journey safer.
Maintaining road contact also improves the steering's responsiveness and accuracy of the Assurance ComforTred . The tire responds to the driver's commands with speed and accuracy, which makes driving easier.
Overall, the Assurance ComforTred provides a peaceful and relaxing driving experience, especially when cruising through cities and on expressways. The efficient variable pitch tread design generates a frequency that eliminates the road noise produced when the tires are moving.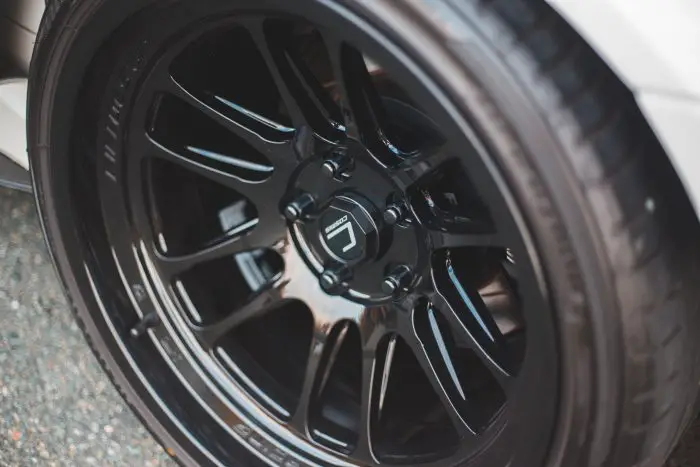 Michelin Primacy MXV4: A 'Cool' Touring Tire
For drivers of all varieties of coupes, sedans, minivans, crossovers, and other vehicles, Michelin has created the Primacy MXV4 touring all-season tire. Michelin has created a tire with the newest technology that delivers comfort, all-season grip, and long tread usage
Michelin Primacy MXV4 Design
The Primacy MXV4's symmetric tread pattern has what Michelin refers to as Active 2-D Sipes, which, depending on the circumstances of the road, conversely lock together and allow access to provide more biting edges that grip the ground.
Improved traction is the end result, regardless of the weather—rain or snow for the Primacy MXV4.  Two steel belts that are spirally wrapped in polyamide and placed inside the tire give it additional strength and stability at higher speeds while also enhancing comfort.
Through Michelin's MaxTouch Construction feature, which expands the tread contact patch for longer tread life and significantly improved handling,  Primacy MXV4's tread wear is also optimized.
Michelin Primacy MXV4 Performance
The comfort and quietness of the Primacy MXV4 is another area in which it excels. In its tires, Michelin uses Comfort Control Technology, a computer-optimized design that reduces road noise and vibrations.
On slick roads, the Primacy MXV4 can deliver decent performance. The levels of traction are reliable, and the tire won't have trouble too much. In terms of braking, similar performance is what you can expect.
Another spot where the Primacy MXV4 works as well as the more recent models are the resistance to hydroplaning. The tread pattern allows it to maintain stability at faster speeds while diverting water away.
Even though the Primacy MXV4 isn't the newest and greatest Michelin tire, it still performs surprisingly well in dry conditions. Compared to the Assurance ComforTred, the Primacy MXV4 also works better in icy and snowy conditions.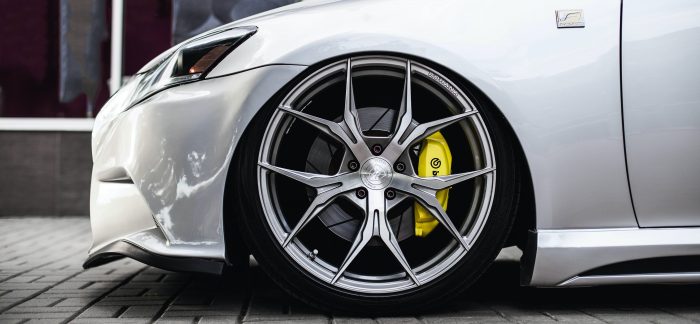 Verdict
Michelin Primacy MXV4 performs admirably in terms of efficiency as a touring tire. This Michelin performs well and doesn't lag too far behind in dry conditions. It reacts well to inputs and has more than enough grip even to be enjoyable when cornering.
With respectable traction, the Primacy MXV4 also proves to be useful in icy weather. It's not a winter tire substitute, but it's comforting to know it can function in those situations.
The Goodyear Assurance ComforTred, on the other hand, is an excellent all-season tire that performs admirably in almost all conditions. Its behavior as a touring tire exceeds expectations, regardless of highway weather. Its driveability is outstanding, providing the driver with total connection and convenience. It also comes with a 65,000-mile tread life warranty, which is more generous than the Primacy. Truly, it's Goodyear's entry that can give you the assurance and comfort that your daily driving needs.
Frequently Asked Questions (FAQ)

If you're looking for a tire comparable to the Michelin Primacy MXV4, you might want to consider the Continental TrueContact. This tire offers similar performance in terms of grip and handling, making it a great choice for those who want to maintain the excellent driving experience offered by the Michelin tire.
Michelin Primacy tires are a good choice for drivers who want a reliable tire that will provide a comfortable ride. The tires have a wide tread width that helps provide good grip on the road, and they also feature Michelin's Comfort Control Technology which promises to deliver a smooth, comfortable ride. In addition, Michelin Primacy tires are backed by a 60,000-mile treadwear warranty. All of these factors make Michelin Primacy an excellent choice for drivers who are looking for a dependable, comfortable tire.


On average, Goodyear Assurance tires last around 60,000 miles. However, this will depend on a few factors such as how you drive and the conditions of the roads that you regularly travel on. With proper care and maintenance, your Goodyear Assurance tires can last even longer!


Yes, Goodyear Assurance ComforTred touring tires are quiet. They are specifically designed to provide a comfortable, smooth ride. In addition, they feature noise-canceling technology to help reduce road noise. So you can enjoy a peaceful ride, even on long trips.