The Goodyear Wrangler DuraTrac and the BF Goodrich KO2 are among the best all-terrain tires in the market. While BF Goodrich KO2 is useful in a variety of situations and weather conditions, Goodyear DuraTrac is designed primarily for highway and commercial use.
Which is Better? BFGoodrich KO2 vs. Goodyear Wrangler DuraTrac – All-Terrain Tires 2022
Having a tire that you can rely on during extreme settings and conditions does not only make you feel like you're the king of the road. It also keeps you safe and protected during trips, especially with the weird weather changes happening lately.
The outdoor conditions won't adjust for you, so it's your responsibility to choose a set of tires that can get you through. For this review, we're going to give you two of the best all-terrain tires that you can choose from: the Goodyear DuraTrac and the BFGoodrich KO2.
Tire Comparo
TimeGoodyear Wrangler DuraTrac vs. BFGoodrich KO2
Goodyear Wrangler DuraTrac

Outstanding sidewall toughness

Better traction, cornering performance, braking, and maneuvering in all types of terrains

Over average performance of tread design

Excellent traction on wet, snow-covered roads or dry, rocky pavements

Average all-terrain performance
Goodyear Wrangler DuraTrac: Cool for the Cold
Goodyear DuraTrac tires have a long track record of success. It's easy to see why this all-terrain vehicle has gained popularity in the segment. It is ideal for off-roading, regular driving, muddy roads, and especially in the winter.
Goodyear Wrangler DuraTrac Design
The Goodyear Wrangler DuraTrac appears versatile and dependable. Its design effectively eliminates the distinction between mud tires and all-terrain tires.
DuraTrac's open tread design features small, squared core blocks that are positioned perpendicularly in the tread's center to create wide marginal longitudinal grooves. It has a higher vacancy ratio in its circumferential and horizontal grooves than its competitors.
The TractiveGroove technology used in Goodyear tires improves the efficiency of the core of the circumferential grooves. However, the DuraTrac has no stone ejectors, which are used to throw out gravel fragments. Although they have some increased texturing, their sidewalls are significantly weaker.
Goodyear Wrangler DuraTrac Performance
These tires handle the harsh outdoors with ease. Because of its incisions, which allow it to maintain a firm grip with its powerful shoulders, it better navigates uneven terrain. There's no reason to underestimate their performance in gravel and soil.
DuraTrac leads in muck because of its higher-good ratio and deeper channels, which give mud more room to escape from the tread. Because of its lug-type designs and numerous biting edges, the DuraTrac has excellent dry traction capacity as well.
Wrangler DuraTracs are also superior because of their ability to maintain a grip on slippery surfaces and high void area ratio. Considering other conditions, DuraTrac seems to be the best brand for winter driving because of its adaptability in the cold, which comes from the deep tire grooves.
On the highway, they can be quite noisy due to their wide tread pattern and large blocks. The vibrations are really audible when driving on the tarmac.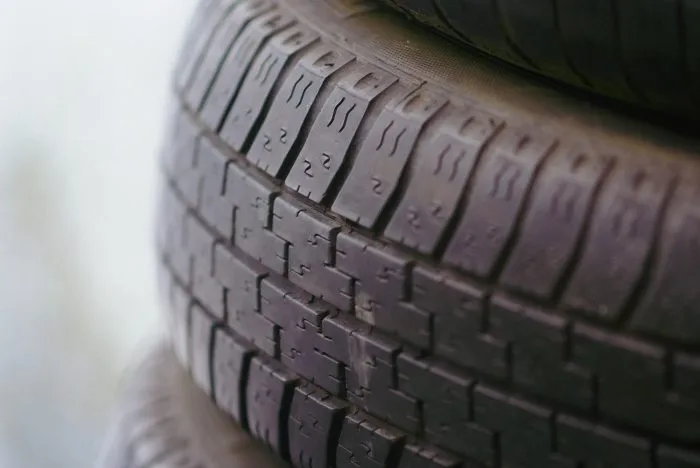 The BFGoodrich KO2: The Terrain Master
The BFGoodrich KO2 tires are also strong competitors in this segment.
This top-rated model demonstrates the incredible features and benefits that the majority of customers look for in an all-terrain tire. It performs enticingly and superbly on highways and off-road surfaces. Its innovative CoreGard technology, which sets it apart from competitors, should not be overlooked.
BFGoodrich KO2 Design
This BFGoodrich tire has one of the strongest sidewalls in its class, if not the world. Its CoreGard technology, which increases sidewall durability by 20%, is enough to make any user feel secure when driving. In comparison to previous versions, the most recent KO2 model appears to be almost non-destructive.
The C-shaped blocks that make up the three middle ribs of the KO2 tread's interlocking arrangement have a small space between them. Traction notches are located on the inner margins of the elongated, asymmetrical shoulder lugs. Their outside borders are scooped alternately for better evacuation.
The sipes on tread blocks are straight and somewhat angular. It has large, rectilinear stone ejectors in its lateral channels, and small, but noticeable, triangle-shaped ejectors in its longitudinal voids.
Compared to DuraTrac, the KO2 appears to be more appealing and eye-catching due to its size and treads.
BFGoodrich KO2 Performance
Since the KO2 has impressive traction, you can expect smooth driving with few chances of slipping in both wet and dry conditions. When driven, this BFGoodrich is comfortable on roads – whether the weather's hot, raining or roads are covered with a thin layer of snow.
Talking about its capability to conquer the outdoors, the BFGoodrich KO2 tires execute more strength and resilience in uneven terrains compared to the DuraTrac. Driving on loose soil, or muddy and rocky pavements has been well mastered by the KO2 due to its excellent all-terrain components.
The noise level of the tires on the road is determined by their tread pattern. The size of the grooves influences how much the tires blow out, so the KO2's narrower incision makes less noise which makes the drive more comfortable – wherever the wheels are stepping on.
Onlookers will be impressed when they see you driving the BF Goodrich KO2 on the beach. The car may reach top speed on the sand without experiencing significant grip or stability issues.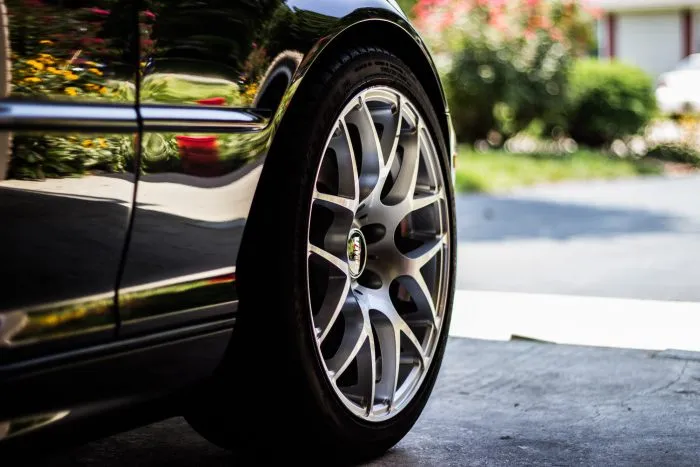 Verdict
Despite being a little noisy, Goodyear is regarded as a highway warrior. While it can successfully traverse all types of terrain, it excels in wet and snowy conditions, particularly deep snow.
On the other hand, the BFGoodrich KO2 is also ideal for highway driving. Better than the DuraTrac, this is nearly frictionless and silent. The sidewall is 20% stronger, more robust, and long-lasting with its cutting-edge technology.
However, since we're focused on the all-terrain capability, it's easy to determine which among the BFGoodrich KO2 and Goodyear DuraTrac is better. The BFGoodrich KO2 serves its purpose with comfort and security – even in the roughest and harshest of terrains, and whatever weather.
For this review, the results are as clear as the sky. It's the BFGoodrich KO2 that shines.
Frequently Asked Questions (FAQ)
Goodyear Wrangler DuraTracs are designed to last for many miles. In fact, they're one of the longest lasting tires on the market. Depending on how you drive and maintain your tires, you can expect them to last anywhere from 40,000 to 60,000 miles. So, if you're looking for a tire that will give you long-lasting performance, the Goodyear Wrangler DuraTrac is a great option.
Are DuraTracs good in rain?
Yes, DuraTracs are good in the rain! They have a special tread pattern that helps them grip the road even in wet conditions. Plus, their all-terrain design means they can handle any kind of terrain, including mud, snow, and sand. So no matter what the weather is like, you can count on DuraTracs to get you where you need to go.
Yes, BFG KO2 tires are good on the highway. They provide great traction and a smooth ride.
There's no doubt that BFG KO2 tires are some of the most popular off-road tires on the market. They're known for their tough build and an aggressive tread pattern that can handle just about any terrain. But are they worth the price tag?
We've put together a list of pros and cons to help you decide if BFG KO2 tires are right for you.
PROS:
– Tires perform well in all types of off-road conditions
– Excellent traction and grip
– Durable construction
CONS:
– Some find the price point to be high