The Goodyear Ultra Grip Ice, with its Winter Reactive Technology, promises to keep you safe during the winter months. Bridgestone Blizzak's Uni-T technology, on the other hand, intends to improve your driving experience with its unique handling capabilities.
Which is Better? Goodyear Ultra Grip Ice WRT vs. Bridgestone Blizzak
Purchasing a set of winter tires for your vehicle is one of the most basic, but frequently overlooked, winter driving requirements. When the cold days arrive, we put on our coats and dress warmly to keep warm, and the same rules apply to our vehicles.
Today, we'll compare two winter tires – the Goodyear Ultra Grip Ice WRT and the Bridgestone Bliizak – to see which one suits your cool driving days best.
Tire Comparo Time
Goodyear Ultra Grip Ice WRT vs. Bridgestsone Blizzak
Goodyear Ultra Grip Ice WRT

Impressive traction on wet and dry roads

Excellent cornering stability

Outstanding performance on snow (light and deep)

One of the best in its class

Good performance on dry tarmac

Delivers its purpose in cold conditions

Average performance in other seasons such as summer

Average overall performance
Goodyear Ultra Grip Ice WRT
With shifting winter weather and icy road conditions, the Goodyear Ultra Grip Ice WRT tire provides the necessary traction and fantastic grip  This tire is among your safest bets if you reside somewhere where snow accumulates frequently.
Goodyear Ultra Grip Ice WRT Design: A Worthy Winter Warrior
To further enhance winter foothold, this tire's tread design features two siping systems. The Goodyear Ultra Grip Ice WRT's shoulder blocks angled 3D TreadLock technology sipes focus on improving traction on snow and ice, especially when turning. The lateral 2D sipes found within the center blocks, on the other hand, boost the tire's onset and stopping capabilities in winter weather.
Additionally, the Goodyear Ultra Grip Ice WRT has a cutting-edge rim protector that guards the wheel against unintentional curb damage and is built for metal stud modifications.
Goodyear Ultra Grip Ice WRT is also marked with the mountain/snowflake symbol, demonstrating that it can withstand the stringent industry snow prerequisites.
Goodyear Ultra Grip Ice WRT Performance
In terms of performance, the Goodyear Ultra Ice Grip WRT proficiently channels water, resists aquaplaning, and offers better traction on wet, snowy, and icy roads –  all thanks to Goodyear Winter Reactive Technology and a special Winter Grip composite mixed into its tread pattern.
Furthermore, the sidewalls of most winter tires are extremely soft, which significantly reduces the steering response, but you will be astounded by the Ultra Grip WRT's effective turn-in performance. Although the Ultra Grip Ice WRT tires don't roll as sensitive as a low-profile summer wheel, for a winter tire with much more sidewall and tread depth, this Goodyear's total dry performance really didn't detract much from the pleasure of traveling.
Since the features of these snow-conquering WRTs are very dynamic and consistent, controlled displacements are made simple with this Goodyear set on dry pavement and highways. They also generate almost no road noise when traveling along these roads, which enhances the comfort of the driver.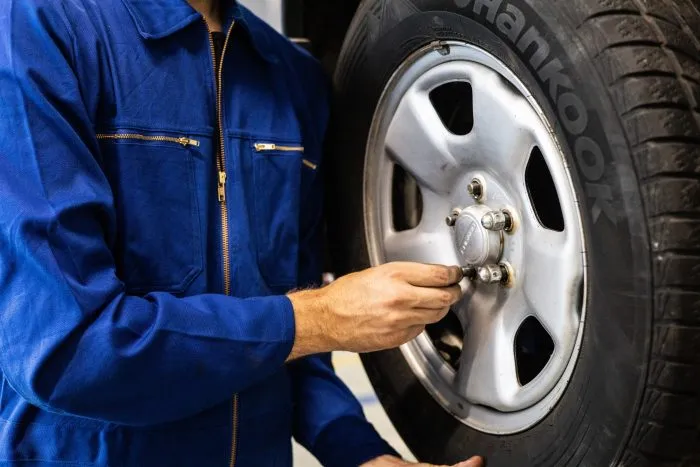 Bridgestone Blizzak: Wonderful for Winter
With the Bridgestone Blizzak tire, you can navigate challenging winter driving conditions without sacrificing performance on slick surfaces. Let's see if it can compete with the Ultra Grip Ice's characteristics.
Bridgestone Blizzak Design
The Bridgestone Blizzak has circumferential grooves that are designed to eject water away from the footprint region, increasing the tire's tolerance to aquaplaning. Its large lug is another feature of Blizzaks that helps to improve snow grip and water drainage.
More biting edges are provided by the Bridgestone Blizzak's high-silica tread compound, which is molded into a radial tread pattern and 3D zigzag sipes. This improves quality on dry surfaces while strengthening the tire's grip in wet, snowy, and icy conditions.
Bridgestone Blizzak Performance
Bridgestone's UNI-T technology, which can also be found in Blizzak, levels up the tire's resilience in challenging and fast driving situations. Additionally, this tech enhances ride comfort, fuel economy, and overall handling.
The Bridgestone Blizzak appears to be a genuinely desirable winter tire with its promise to provide you with a smooth ride and high performance through the fluctuating winter weather.
The Blizzak tire functions effectively on icy, snowy, wet, and dry roads. It is also remarkable on thick, recent snow that has been packed. Additionally, the wear rate is well above average, so it will last you through many seasonal variations.
However, the Blizzak appears to be loose when maneuvering on dry and wet tarmac – something that you must take note of. This Bridgestone winter tire doesn't seem to be as responsive as other winter tires, like the Ultra Grip, and it can also be noisy, especially on dry roadways.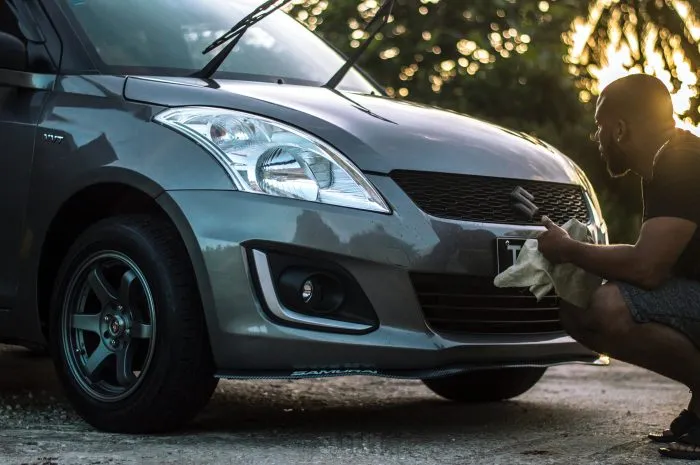 Verdict
The Goodyear Ultra Grip Ice WRT accomplishes admirably in dry, wet, slush, and snow, whether light, thick or jammed. It has excellent snow traction and corners smoothly, showing confidence in drivers of all levels of experience.
The Bridgestone Blizzak, on the other hand, is a good contender. However, due to its average cornering and traction, it is not the best option we can recommend. The Blizzak's efficiency can still be enhanced, and the noise could annoy your drive. The winner of this review is the Goodyear Ultra Grip Ice. In terms of performance and adaptability in weather conditions, this tire is true WRT it.