Tech, speed, and power – these are the elements that make the world's top Michelin Pilot Super Sport tire brands like Michelin and Pirelli appealing to the market. The Michelin Pilot Super Sport gives off that ultra high-performance aura, while the Pirelli P Zero knows how to speed up with comfort and confidence.
Michelin Pilot Super Sport vs. Pirelli P Zero: Best High-Performance Summer Tires
Driving fast on a race track is a pill for the adrenaline.
The energy, the speed, and the overall vibe makes you feel like you're in charge of an on-ground flight. It's an experience that car enthusiasts want to conquer, and with this type of action, you need a killer wheel to savor the thrill.
In this review, we take a look on two of the popular tire names you can use for touring and track: the Michelin Pilot Super Sport, and the Pirelli P Zero.
Tire Category: Summer Tire

Tire Category: Summer Tire

Tire Sizes Available: 17" to 23"

Tire Sizes Available: 17" to 22"

Pros:

* Excellent Handling
* Sensitive Steering Response
* Best in its Category, especially on the Dry
* Shorter Brake Distance
* 30,000 Tread Life Warranty

Pros:

* Impressive Grip
* Advisable for Daily Driving
* Great Traction on Wet Surfaces
* Great Aquaplaning Resistance

Cons: 

* No Winter Traction
* Higher Price Tag

Cons:

* Muted On-Center Feel
* No Winter Traction
* No Tread Life Warranty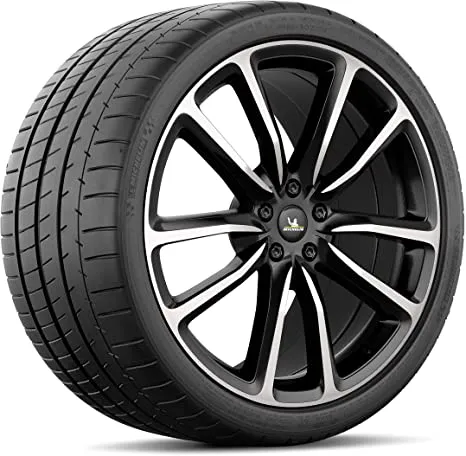 Showing off the style and speed of luxury sports cars such as BMW, Ferrari, Lamborghini, Mercedes Benz and Porsche, the Michelin Pilot Sport has demonstrated its superior endurance especially on track.
Design
The French manufacturer introduced the Pilot Super Sport with its top-notch technological advancements inclusive of its Bi-Compound Tread, Ceinture Twaron Belt, and the Variable Contact Patch 2.0.
The Twaron Belt is developed to produce a sturdy and dependable tire performance throughout the Pilot Super Sport's surface, providing various rip levels to locate tension forces and traction in balance.
For the inner surfaces, cutting-edge elastomers built for outstanding grip enable to adjust even to the lightest pavement troubles, even in wet conditions. Up to the tightest cornering action, the Michelin Pilot Super Sport exhibits maximum toleration due to its dual compound tread with elements derived from the Le Mans 24-Hour Race which have fuelled 13 consecutive victories.
On the other hand, the Variable Contact Patch 2.0 makes your tires latch onto the surface whether driving straight on a highway or manoeuvring at high speed. Responsible for this is the latest digital simulation implemented not just in vehicle manufacturers, but also in aeronautics.
These developments have triggered temperatures and tire pressure to be distributed fairly on the contact patch.
Performance
The Michelin Pilot Super Sport's width gives it a satisfying steering, cornering and traction response. With its Y rating, it is a best bet for speeds up to a hundred and 86 miles per hour.
As the successor of the Pilot Sport 2, Michelin engineered the Super Sport variant with enough technology and time to guarantee that it is going to meet the expectations of Pilot Sport fans.
As it had the DNA of a racer, its performance on the track feels like it – but only better as it is also suitable for touring. Back and forth driving also shows off a responsive steering, even in wet road conditions.  
Driving at high speeds is not a problem. In fact, it unleashes the beast in your vehicle as it is where it accelerates, brakes, and corners best.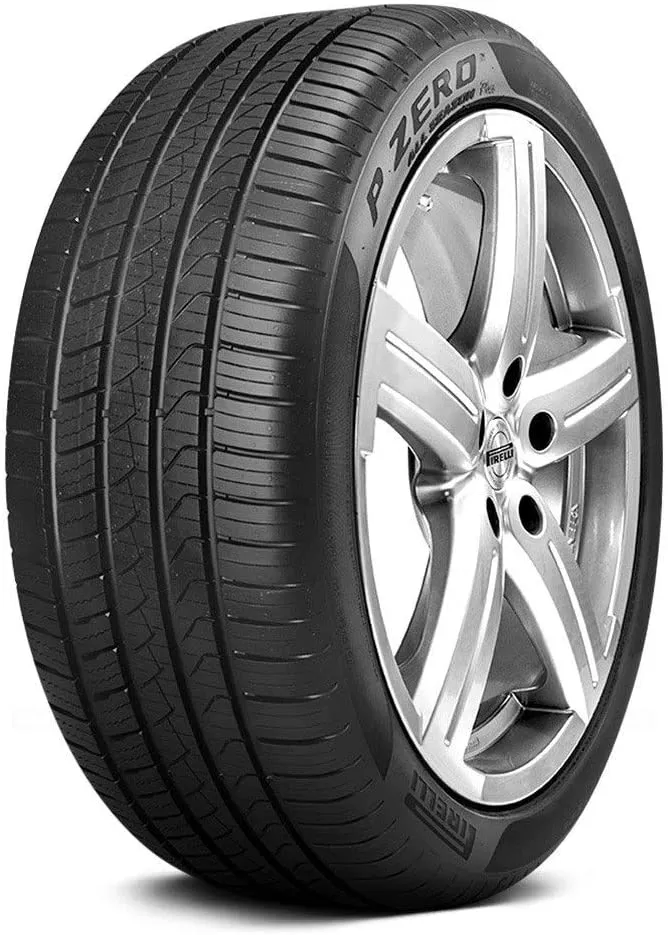 Now that we have talked about race cars, let's take a look on another strict contender, the Pirelli P Zero.
Reigning under the Italian brand's category of ultra high-performance tires for over twenty years, the Pirelli P Zero serves a blend of the competitive motor sport performances in partnership with the world's leading car manufacturers.
It is tagged as an original equipment for luxurious line-ups like the Audi Quattro R8, Ferrari 599 GTB, Maserati Quattroporte Sport GT, and Mercedes S-Class AMG.
Design
The Pirelli P Zero has an asymmetric tread which contributes to outstanding traction and handling on dry and wet. Equipped with 3 wide longitudinal grooves, impressive hydroplaning resistance is also guaranteed as its S sipes contribute to lessen the noise it produces when driven.
Inside the P Zero, it also has twin steel belts that aim to equilibrate its tread and keep the tire in its tiptop shape, along with the presence of nylon aramid cords. The 'nanocomposites' also provide sensitive steering controls.
For its technology, the Pirelli P Zero comes with a RunFlat for less pressure, Pirelli Noise Cancelling System, and Cyber which all sum up ensuring comfort and safety.
Performance
Since it is a high-performance car, solid handling and traction of the Pirelli P Zero are beyond excellent. Whether it's on the track, in dry, and even wet conditions, the P Zero gracefully does its job with maximum prowess.
When tested on rainy conditions, the Pirelli P Zero provides a high level of traction and grip. It delivers the same not just on straight pavements but also on twisty roads.
It also drives comfortably, and has the capacity to take on some road imperfections, although not completely recommended for off-road. It's also a 'no, no' to have it rolling on ice and snow – as it is a summer tire that could be harmful if driven in a setting that is not compatible.
Verdict
The Michelin Pilot Super Sport and the Pirelli P Zero belong to the top models to consider if you are in search of high-performance summer tires.
These European tires have proven their capacity to take on the track and in various road conditions, fortified by the trust of the world's best car brands.
Both have excellent steering response and handling, and have built a strong connection to the road with their sticky grips. However, for wet conditions, the feel of the Pirelli P Zero scores a point higher compared to Michelin's.
In terms of maximum driving performance, it's the Pilot Super Sport who wins. The P Zero drives right, but the force and power brought by Michelin feels more superb, especially on the dry. It also offers shorter braking distances even on the wet.
To break the tie, the Pirelli P Zero offers 'zero' warranty, while the Pilot Super Sport gets to soar with its 30,000-mile long tread warranty bonus. So, with its technology, power capacity, and warranty, it is safe to say that the Michelin Pilot Super Sport has given this race's best flight.


Frequently Asked Questions (FAQ)
Michelin Pilot Super Sports are one of the most popular tires on the market and for good reason. They offer great performance in both dry and wet conditions. But how do they perform in the rain?
The short answer is that Michelin Pilot Super Sports are excellent in the rain. The tires have excellent grip and traction, even in wet and slippery conditions. They also have good resistance to hydroplaning.
So if you're looking for a tire that performs well in all conditions, the Michelin Pilot Super Sport is a great option.
If you're looking for a good set of tires to help you stay safe on the roads in wet weather, then you might be wondering if Pirelli P Zero tires are a good option. The answer is yes – Pirelli P Zero tires are designed to provide excellent grip and traction in wet conditions, helping you stay in control even when the roads are wet and slippery. So if you're looking for a good set of tires to help you stay safe in bad weather, then Pirelli P Zero might be the right choice for you.