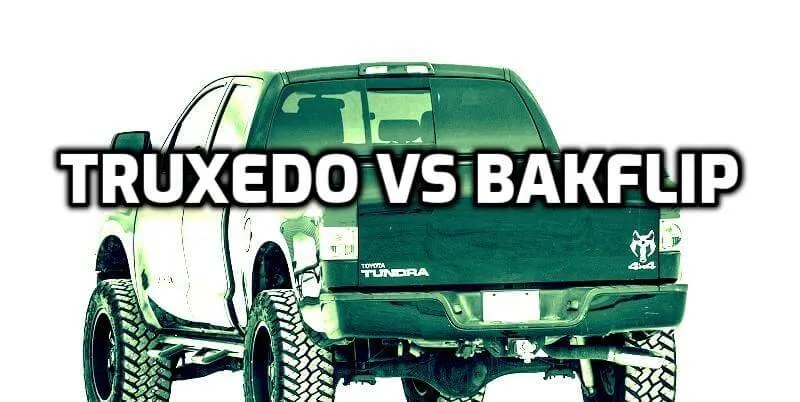 No doubt tonneau covers are imperatives; whether you carry professional cargo stuff or just transport basic household junks, safety is the prime concern. Investing in the perfect truck bed cover can be quite a challenge; a quick guide to the Truxedo Titanium Vs BAK Revolver X2 would do great favours to your confused mind.
Bak Revolver x2 vs Truxedo Titanium
There are many different choices for truck bed covers on the market, but few have as many features and benefits at such an affordable price point. Comparison and Review will help you decide which bed cover is right for your needs.
| | |
| --- | --- |
| | |
| | |
| | |
| | |
| | |
| Bearable Weight Load 400 pounds | Bearable Weight Load 400 pounds |
| | |
| Rolling mechanism Quick-release and slam latch | Rolling mechanism Slam latch |
| Industrial grade leather-grain fabric | Vinyl Cover with Leather Grain Exterior |
| | |
| Compatible With 2016-2017 Toyota Tacoma | Compatible With 2020 Ford F150  |
| | |
| | |
Why Compare?
Well, these two truck bed covers have been on top of the shopping carts of customers for a long time now. And anyone who is a newbie (even experienced users) gets confused between them. Both of them are hard roll-up covers and ensures utmost operation ease. Moreover, being roll-up covers are labelled as the "All season covers" for their tight weather protection capabilities.
Both the tonneau covers feature some similar operation, yet there are basic differences. Identifying these dissimilarities from an expert would give the customers a better exposure about which one to buy.
Material and Durability
Truxedo Titanium outranks the conventional materials and uses leather grain material for ultimate water resistance. Moreover, the material is industrial grade and can bear 400 pounds of weight without any issues. For people who want tonneau covers mainly for cargo protection from the weather, Truxedo Titanium would be unbeatable. The leather grain material works against snow and rain, it also comes into play to combat UV rays. The material is heavyweight and never flaps while driving. Thus for delicate cargo-carrying, nothing substitutes this tonneau cover.
Revolver X2 is built with textured vinyl material with a leather grain exterior. This combination works with EPDM rubber side seals to secure the gear from the extreme weather condition. Also, the textured vinyl is framed on durable aluminium slats and can load up to 400 pounds. The vinyl itself as a material is weather-resistant and lasts really long. The tear-proof and wear-proof material prevent the truck bed from any sort of water leakage and humidity.
Security and Weather Protection
Truxedo Titanium excels in security with its dual latch mechanism; these latches connect to either side of the truck beds and protects the whole cargo space. Moreover, the fabric locks at the tailgate and gets the truck bed covered from any potential theft or so. This tonneau cover features leather grade fabric to resist any water leakage and provides solid protection during cold weather.
Bak Revolver x2 should be the prime choice for whoever is looking for top-notch security. The lock goes full length to the tailgate to ensure overall safety. The tooth of the lock gets pinned to locking blocks and provides water-resistant protection to the truck bed. This cover does not feature any Velcro; the lock at the tailgate is only metal teeth. So, there is no scope for security compromise. Moreover, there are durable buckles that hold the cover when rolled up. It gives comfort while driving and also enables rearview.
Rolling Operation
Truxedo Titanium uses two mechanisms for the rolling operation; the slam latch and quick release. The slam latches are high functioning and open from either side of the truck bed; means ultimate ease and no extra effort. It does not end here, and the quick-release technology lets the users remove the cover within minutes, even without the involvement of any tools. It ensures 100% full bed access whenever you need it. Again, there are slat caps that offer cool-to-the-touch operating facilities. So, no matter how hot the truck cover gets due to the hot sun, your hand will always remain protected.
The Revolver X2 focuses on the rolling operation part way too seriously. For professional cargo carriers, and even if you roam around loading the truck bed, this truck bed cover is perfect for frequent operation. Users just need to pull the cable of the slam latches, and this tonneau cover will open from either side. It also promises one-handed operation.
Appearance and Cargo Space
Both these tonneau covers work quite similar when it comes to appearance. Both have low profile design and sits only 3/4″ above the truck bed. The overall appearance looks very appealing and sleek and will surely enhance the final look of any truck.
The only exception is the ultimate finish of these tonneau covers; the Truxedo Titanium has a matte finish, and the Revolver X2 has a glossy finish (looks mesmerizing when the sun shines)
The low profile design also enhances the overall cargo space of the truck bed. As these covers do not occupy much space, users will enjoy plenty of space to load their stuff.
Installation
Truxedo Titanium configures no-drill installation, which means no complex tools or mechanics are needed. The cover does not block the stake pocket holes and easily gets mounted to the sides of the truck beds. It contains a protective film that remains firmly in place during the installation process. Due to the no drill feature, users don't need to scratch or drill their favourite truck.
On the other hand, Bak Revolver x2 also features no-drill installation with clamps. These clamps are extremely easy to mount on the locking rails of the truck bed. Basically, users don't have to do much; only a screwdriver, a wrench and the user manual would be all to perform the installation. It takes fairly 15 to 20 minutes to install this truck bed cover.
Summary
Both these tonneau covers have the same warranty time limit and almost have a close price range. Thus declaring the superiority over another between these models is quite difficult. Users anyhow can decide which one to invest considering the Truxedo Titanium Vs BAK Revolver X2 discussion.
Frequently Asked Questions (FAQ)
There are a few key differences between the BAK revolver X2 and X4. The first is that the X2 is semi-automatic, while the X4 is fully automatic. This means that the X2 can fire one round per trigger pull, while the X4 can fire multiple rounds per trigger pull. The second difference is that the X2 has a magazine capacity of 8 rounds, while the X4 has a magazine capacity of 16 rounds. This means that the X4 can hold twice as many rounds as the X2. Finally, the X4 is equipped with a laser sight, while the X2 is not. This makes the X4 more accurate than the X2 at long range.
The Truxedo Lo Pro QT is one of the most popular tonneau covers on the market. It's made of high-quality materials and is designed to provide superior protection for your truck bed. The cover typically retails for around $700, but you may be able to find it for less if you shop around. If you're looking for a top-of-the-line tonneau cover, the Truxedo Lo Pro QT is a great option.
Bak revolver X2 is designed to be water resistant, not waterproof. So, while it can handle some exposure to water, it's not meant to be submerged or used in extreme wet conditions. If you're looking for a gun that can stand up to more rigorous water use, check out our other models designed for more rugged environments.
Yes, roll-up tonneau covers are usually very secure. They often have locking mechanisms that keep the cover in place and make it difficult for someone to access your truck bed. This can give you peace of mind knowing that your belongings are safe and secure while you're away from your vehicle.
Related Post